Rap Sheet: Diarmuid Martin, "contemporary" people don't go for abstract doctrine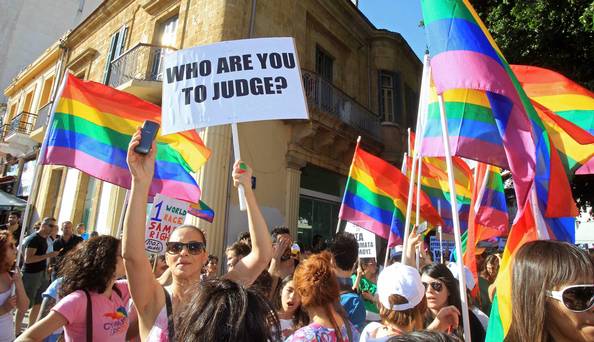 The refrain is getting tiresome from these loathsome men. They spent 50 years refusing to teach the doctrine that they so obviously reject and hated, and then, when no one believes any more because of their willful and culpable neglect, they sit back with a barely suppressed grin and say, "Well, we just need to dump it, because sophisticated contemporary people don't believe it any more."
Our young people make their decisions on marriage and the family within the context of a flawed and antagonistic social culture. It is however not enough to condemn that culture. We have somehow to evangelise that culture. The Synod is called to revitalise the Church's pastoral concern for marriage and the family and to help believers to see family life as an itinerary of faith. But simply repeating doctrinal formulations alone will not bring the Gospel and the Good News of the Family into an antagonistic society. We have to find a language which helps our young people to appreciate the newness and the challenge of the Gospel…

We talk about indissolubility. Most families would not feel that they live indissolubility; they live fidelity and closeness and care in ways we underestimate…

What the Irish referendum showed was a breakdown between two languages. It showed also that when the demanding teaching of Jesus is presented in a way which appears to lack mercy, then we open the doors to a false language of cheap mercy."
Our friend Laurence England (who for reasons known only to his wee self didn't share here) comments:
…"do we really believe that people "struggle to understand" the Church's teaching on, for example, the sinfulness of homosexual acts?

I ask this because I think that ultimately, people are not morally illiterate. They may not share your morality – they might reject it, but not 'understanding'?

Oh no, they understand alright."
Diarmuid Martin, Archbishop of Dublin
Official Web Site: http://www.dublindiocese.ie/
Mailing Address: Archbishop's House, Drumcondra, Dublin 9, Ireland
Telephone: (01)837.37.32
Fax: 836.97.96
And some of his greatest hits:
"We need to find…a new language which is fundamentally ours, that speaks to, is understood and becomes appreciated by others."

Dr Martin added that "we tend to think in black and white but most of us live in the area of grey, and if the church has a harsh teaching, it seems to be condemning those who are not in line with it.
"But all of us live in the grey area. All of us fail. All of us are intolerant. All of us make mistakes. All of us sin and all of us pick ourselves up again with the help of that institution which should be there to do that.

"The church's teaching, if it isn't expressed in terms of love – then it's got it wrong," he said.
"I won't tell Catholics how to vote on gay 'marriage'"
When asked about abortion why does Archbishop Diarmuid Martin want to talk about anything but abortion?
Top bishops clash over excommunication for pro-abortion politicians
~
And just for fun, a quick look at what remains of Irish Catholic life:
Numbers in Ireland's Catholic Church continue to drop – stigma attached to attending Mass
~