It's that time again… help a sister out?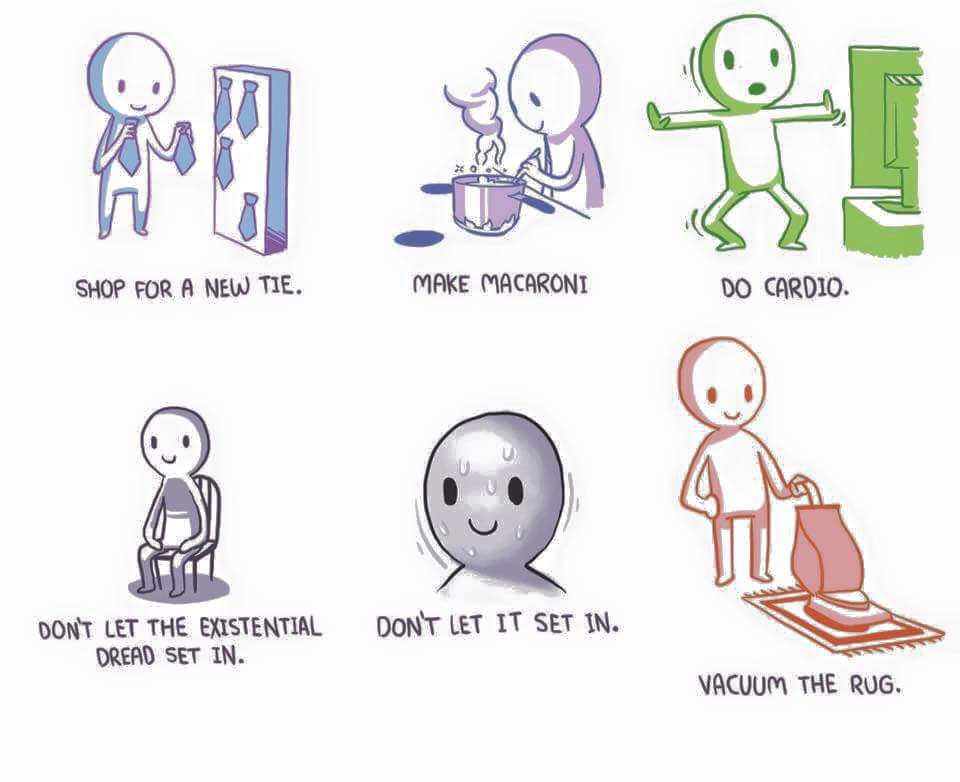 Well, the world's collapsing, and it's getting more hilarious by the hour.
Let's review:
Pope Francis:
– blasphemed the Holy Ghost… again…
– wants to "open a commission" to "study" the possibility of "deaconesses" … [And who did he say it to? The anti-nun hive mind. Nope, no signalling under here…]
– used his magic pope-wand to erase the millennia-old right of bishops to establish religious orders in their sees
– denied the teaching of the Church on the Catholic Confessional state
– and has taken too many pot-shots to count at faithful Catholics who would prefer that the pope refrain from institutionalizing desecration of the Eucharist, under his most-favourite epithet, 'doctors of the law'
Aaannd the "strawberry on the cake"…
Archbishop Georg Ganswein has admitted there is a Papal Diarchy and told us that there are/aren't two popes because Ratzinger thought it would be a good idea.

We've had a few signs and portents from heaven above and earth below. Yellowstone looks more and more like it's going to blow. And the heavens have sent a few shots across the bow.
And our friends in the ever-shrinking "conservative" novusordoist camp keep shrieking at us that it's fine, just fiiine.
Nothing. to. SEE. HERE.
And we keep going.
We find out what's really true and stick to it like limpets.
Like barnacles.
Like some other really, really sticky thing.
You and I can't stop all this. Except we can. If "all this" means we ourselves sinking into the quicksand, we can stop it. We don't have to climb into the muck ourselves. And we can learn what we need to know to stop other people falling in by accident, and maybe throw a tree branch or something to the people who are just now starting to realize that they're in up to their knees.
You and I can't decide whether Francis is an antipope. But we can help other people who might be freaking out.
And that's what the WUWTS blog is all about.
We're going to keep going "forward, always forward" and won't give up. We will follow Christ right on down into the darkest parts of the valley, because there isn't anywhere else to go. But while we have to do it, we have to go in there, we don't have to do it alone. We form a chain and go together. And we sing a few defiant songs, and tell a few jokes and help each other as much as we can.


Whither shall I go from thy spirit? or whither shall I flee from thy presence?
If I ascend up into heaven, thou art there: if I make my bed in hell, behold, thou art there.
If I take the wings of the morning, and dwell in the uttermost parts of the sea;
Even there shall thy hand lead me, and thy right hand shall hold me.
If I say, Surely the darkness shall cover me; even the night shall be light about me.
Yea, the darkness hideth not from thee; but the night shineth as the day:
the darkness and the light are both alike to thee.
If you've been helped, if you've had a laugh where the darkness was before, if you've found out something out that you didn't know before, I'd appreciate any help you could offer. The Donate button is at the top left.
And I want to thank again the people who have donated – and very generously – to keep the lights on, the tea in the pot and the kitties fed.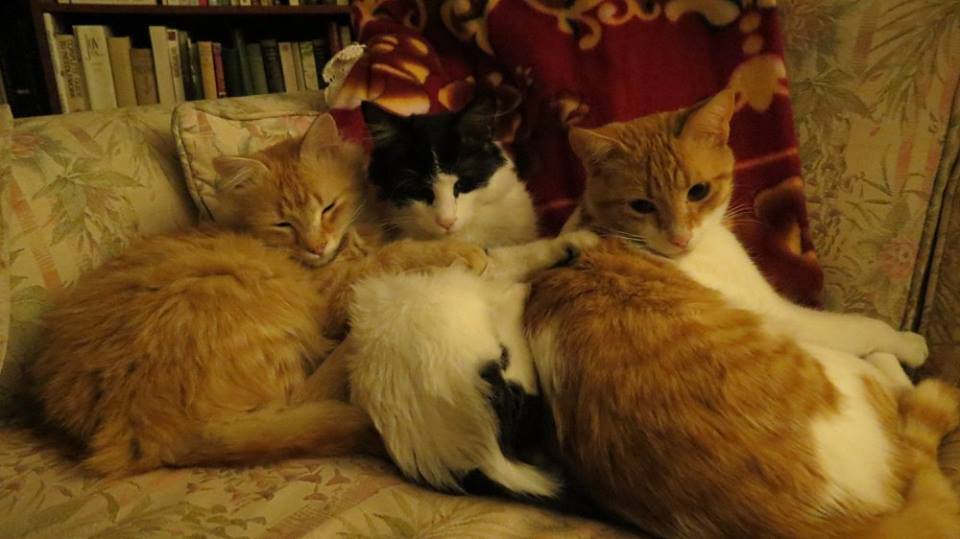 Here's a pic of the kitties being grateful. That's, left to right, Pippin, Bertie Wooster and King Henry. [I know, cute kitty pics; shameless isn't it?]
~