LateVocations.org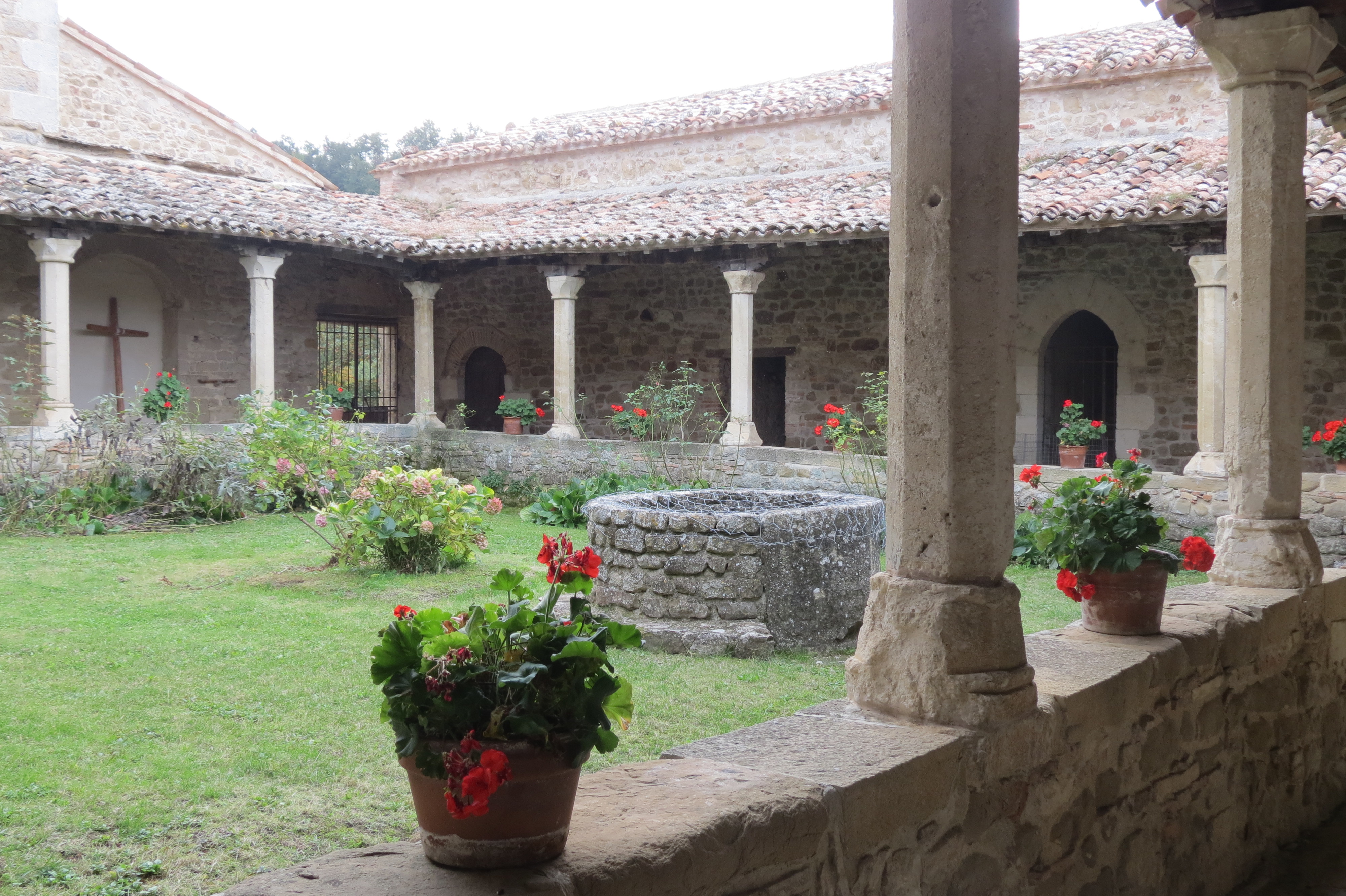 What I've been working on while not posting much here.
A friend has been helping me (…has been doing all the work…) to set up a website to provide information and support to older women seeking a way to live the religious life. It's an area no one seems to care much about in the Church. I happen to be one of those ladies of a certain age for whom the window closed without resolution. I have come up with a partial solution, so I thought I'd try to do something to help these people whom no one else seems to be thinking much about.
The site grew out of my frustration at trying to find concrete and reliable information regarding various options for older women interested in pursuing consecrated religious life. The few communities that accept older women don't really advertise the fact, and websites dedicated to religious life and vocations more generally will often only have a few brief articles. There are websites about eremitical life, and the various other "late" options like oblation and third orders, but you have to already know about them and go looking. As far as I know,  there is no one place where the issue is addressed specifically, and nothing at all in the context of the larger issues facing the Church right now. Nearly all material available on religious vocations in general are aimed at very young women and girls.
Here is the introduction I wrote today for our "About us" page.
No idea at this point when the launch date is for the site, but those ladies who are interested can apply to join our FB page. (No boys, sorry.)
Ps. 92: 12-15
The righteous will flourish like a palm tree,
    they will grow like a cedar of Lebanon;
planted in the house of the Lord,
    they will flourish in the courts of our God.
They will still bear fruit in old age,
    they will stay fresh and green,
proclaiming, "The Lord is upright;
    he is my Rock, and there is no wickedness in him."
~
Why are we doing this?
The general thesis driving the LateVocations.org project is simple: we hope to be a place of resource and encouragement for women in their 40s, 50s, 60s and even 70s, who had once longed for the kind of consecrated religious life that disappeared after Vatican II and is now nearly extinct. This project is aimed at providing concrete and meaningful help for what we must call a "lost generation" of women that has been all but forgotten by a Church that remains locked in a state of civil war.
In June 2016, I wrote an article for the website One Peter Five in which I described my own long and unsuccessful search in the 1980s and '90s for a religious order or monastery to join. At the end of that article, I invited women who had experienced a similar struggle to join a Facebook group to talk and share their experiences. In a very short time, it became obvious that there was a need for a more public organization to offer support and information for such women who still harbour, however secretly, their life-long spiritual aspirations.
We hope to offer a place where at least information can be found to help people understand what happened and why. We hope also to offer counsel and expert advice as well as a meeting place to those who still, even now, hope against hope to find some way to live out this calling, perhaps in emerging or "extra-canonical" communities. The purpose is also to provide support and help – and at least minimal, virtual community – for those who have decided to attempt the at-home solution: to live a personal consecration to Christ in prayer and sacrifice for their own sanctification and that of the world.
We will provide information on existing and emerging/developing communities; the great spiritualities of the Church, "lay" and canonical eremitical life; oblation and third orders, "private vows," consecrated widowhood and consecrated virginity. We will explore the history of the religious life to find precedents from which to draw lessons and inspiration. We will feature saints and blesseds who were, for various reasons, rejected by religious orders or who found it impossible to pursue the consecrated life. We will have sections for articles on the liturgy and prayer, the history of religious life and on classical spiritual and mystical theology to find out what the Church traditionally taught on these subjects. We hope to include a forum where people can connect and talk to each other.
We believe that even publicly acknowledging the harm done is a positive step toward remedying it. Furthermore, knowing that one is not alone in these experiences and hopes can be a catalyst for furthering such aspirations.
The problem: neo-modernism
The main philosophical pillar of the project – the first premise of its syllogism – is the open acknowledgement of the unmitigated catastrophe that has struck the Church and the world since 1965. This acknowledgement – an unflinching confrontation of the realities – we hold as the bare minimum first requirement for the Church as a whole to begin to recover from the disaster that has befallen it in the last 50 years. This confrontation, however, has not yet begun to be undertaken by the hierarchy and until that happens, a general revival of authentic religious life in any form will be impossible.
But it has to start somewhere, so the LateVocations.org project begins with this acknowledgement:
Since the close of the Second Vatican Council, the Catholic Church has been nearly fatally infested, throughout its hierarchy and all its institutions, including "the Vatican," with the heresy known as "neo-modernism."
No general revival of the crippled institutions of the Catholic Church, including the religious life, will be possible until the Catholic hierarchy, from top to bottom, forcefully rejects this poisonous heresy and returns the Barque of Peter to the original course set for it by Our Lord, Jesus Christ [1].
Given the current situation, it seems this highly desirable outcome is still a long, long way off and those of us who desire it must continue to hold it mostly in pectore. In the meantime, we are obliged to keep the Faith, to know God, to love Him and serve Him in this life, and hope for eternal beatitude with Him in heaven. This is the role of the laity, indeed, the very purpose of human existence. And it is to assist the "lost generation" in the pursuit of Christian perfection that this website and project exist. For our purposes here, the proper role of the hierarchy is not our concern.
The Church abandoned religious life
With this basic premise in mind, we can more fruitfully examine the situation as it has affected women's religious life, and begin to consider possible solutions for individuals.
In the 1960s, '70s and '80s, the religious life for women collapsed. What remains of it is in ruins, unrecognisable as Catholic, hopelessly enslaved to secularist, neo-pagan ideologies. The revolution that exploded into the Church after Vatican II rapidly took control of the institutions, permanently locking out anyone who refused to adhere to their New Paradigm, and there we have sat for 50 years. While this problem has been partly redressed in some seminaries – it is possible for a Catholic man to become a priest – the female religious orders have been left to disintegrate.
This brings us to the second premise of our syllogism, that right in the midst of that catastrophic period, an entire demographic cohort – a generation of faithful young women who felt a call to serve God in the consecrated religious life – were permanently shut out of their vocations. Throughout the Catholic world there were likely thousands of women whose deepest desire was to the pursuit of this intimate union with Christ that the Church traditionally accommodated in convents and monasteries, but whose desire was ultimately thwarted through no fault of their own.
While it has become possible for a man to pursue the priesthood while remaining Catholic, this other aspect of the disaster has never even been acknowledged. In effect, the revolutionaries stole not only the convents from the Church, but the lives and hopes of the thousands of women who would otherwise have given themselves to God in those convents. In the last 50 years, though this crime is universally deplored, next to nothing has ever been done about it at the level of the hierarchy.
In the 1990s, an extremely limited revival occurred, mainly in the United States, fuelled by the efforts of a small group of sisters, following the lead of the late Fr. John Hardon. Some convents, often facing down virulent institutional opposition, rejected secularization and consciously began re-organizing themselves to more closely resemble "classical" Catholic religious life. But this revival – that has problems of its own built in – came too late for that "lost generation." Age limits for postulancy, a necessary function of the traditional religious formation, meant that by the time there was anywhere to go, most of the women of that generation were too old.
In the end, many, if not most, of these women married and had children. Many of them did not and remain single in their 40s, 50s and 60s. Many were swept up in the general stream of western culture into the morally lethal ideologies that make up the Sexual Revolution, and have suffered unspeakable damage as a result.
While the Church has been preoccupied with its civil war, this "lost generation," now no longer young and picturesque, has been largely forgotten. No Catholic institutional efforts are being made to try to redress – or even acknowledge – the wrong done to them.
The solution: prayer, penance, mortification and intimate, "transforming union" with Christ
The situation in the Church and the world continues to grow more appalling by the day, and in the face of this we may feel helpless and small; powerless to steer the world back to the course of sanity. But this is thinking in the world's way.
In her writings, the great Carmelite reformer, St. Teresa of Avila, described the highest state of perfection achievable in this life. She called it the "transforming union," the state of union with Christ that can only be surpassed in the next life in the Beatific Vision. This "prayer of union" is what the rest of us call, simply, "sanctity". This is the condition of those privileged souls, like Sts. Francis and Clare, Sts. Benedict and Scolastica, Sts. Teresa and John of the Cross, and so many others that we must describe them as a "cloud of witnesses," that in reality the Church holds as the goal for every human being on this earth.
Some time ago, while contemplating the latest horrors in the news, I asked some friends who were also Catholic writers, "What would the world look like if one Catholic in ten – or even one in a hundred – were to achieve the Transforming Union?" What if the world were full of people who were unambiguously, undeniably saints? What would the Church look like if one in ten Catholics were a Maximilian Kolbe or a Padre Pio or an Anna Maria Taigi? What extraordinary graces would be poured out onto the world?
One of my friends responded, "It would change the whole world."
In every approved, authentic apparition of the Blessed Virgin in the 20th century, the Queen of Heaven – a person we can probably trust to be in the know – has told us that the solution is prayer, penance and reparation. In none of them has she recommended organising rallies, marches or internet petitions. I don't think she's ever mentioned voting or lobbying either.
The difficulty many of us have with the Great Lady's solution comes from a lack of faith. Deep down, we don't credit prayer as really "doing" anything. And we are a generation who love "doing".
From our perspective, praying is just a solitary mental exercise, something we do at home or for the weekly hour – with many distractions – in church. Many of us say the Rosary, and this is a good step. Many go to daily Mass if they can. But do we really believe Our Lady when she says that this… really… no, honestly… this is the solution? Moreover, that it is the only possible solution, the only thing that really will work?
Do we, having not really seen much of contemplative life in living memory, not think a "life of prayer" is for little old ladies with nothing better to do? Or, at best, for a privileged few called to the few remaining cloisters?
Many years ago, when I was working in the pro-life movement, desperately trying to save the world from its own evil by the sheer force of my personal efforts, someone asked me what I thought really would solve everything all at once. At that time, I had no answer.
There is a great temptation to despair that hangs like burrs on the tangle of human activity, and the more we are involved in it, the more of the burrs stick to us. Somehow, we know that our own efforts won't really effect much in the way of change for the better, no matter how much political power we acquire or how big an audience our blog gets. We work and work and finally fall down in exhaustion, and the despair catches up. I met this result many times in the pro-life movement, speaking to people who had given up and descended into bitterness.
We all really want to know what to do. I get asked all the time. And I think things are now at such a pass that people are starting to realize that the solution is beyond human powers. Democracy has failed. We believe the Church has failed. The ideologies have produced nothing but horrors, the death camps and the gulags. What else is there?
There's this. There's the solution given to us by the Queen of Heaven, of all the angels and saints, the Mother of God.
[1] Mt. 28: 16-20 "Then Jesus came to them and said, 'All authority in heaven and on earth has been given to me. 19 Therefore go and make disciples of all nations, baptizing them in the name of the Father and of the Son and of the Holy Spirit, 20 and teaching them to obey everything I have commanded you. And surely I am with you always, to the very end of the age.'"