A thousand words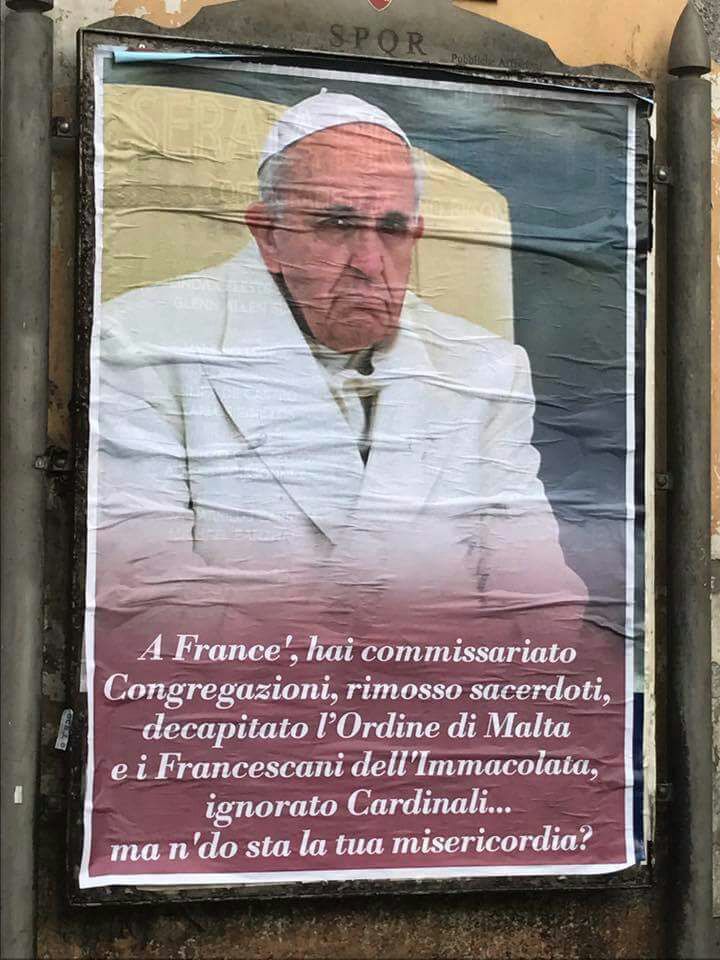 I am informed by friends that these have appeared, plastered up on notice boards all over Rome. Antonio Socci described it as the City being "carpeted" with them.
It says, "Francis, you police congregations, have priests removed, have decapitated the Order of Malta and the Franciscans dell'Immcolata, ignored Cardinals … but is this your mercy?"
Romans, as I think I've pointed out before, don't harbour the same silly hyperdulia towards the pope that North American Catholics have fallen prey to in recent decades. It's hard to when you live with the guy every day.
Someone on Twitter asked me how he's taking it.

Oh, probably with his usual calm, reasoned equanimity…
(Frankzilla… hoo hoo! OH! I crack me up…)
~