"Resta con noi"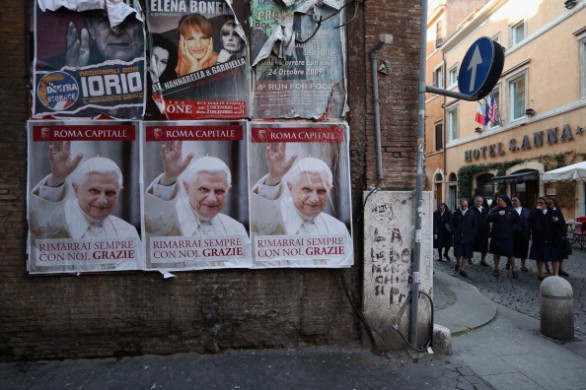 Notable, perhaps, is the fact that when Benedict XVI resigned, the Romans put posters up around town saying, "Resta con noi"…
"Stay with us."
It's interesting to go back and look at what I was thinking on that day:
Those who follow Vatican affairs are always acutely aware of the unfinished work, the hopes and needs of the Church and the world, and this anxiety is felt perhaps even more acutely now. We worry that Pope Benedict's reform programme – the cleaning up of the "filth" of sexual misconduct in the episcopate and clergy, the removal of the plague of banalties and restoration of holy things to the altars, the clarification of long-vexed theological and disciplinary questions – will not be carried on, that the next pope will have different priorities.
~
Update: The photo above, of course, were photos that the commune put up and they translate to "you will always be with us" – which is mostly a bit of official nonsense. "Resta con noi," I remember now, is the song sung by a group of Catholics who gathered in the piazza a night or two before Benedict flew off to Castelgandolfo. It was a sentiment that was lying heavily over the city that week, and that was summarized pretty well by the many signs held by people who attended the last Angelus address of Benedict XVI.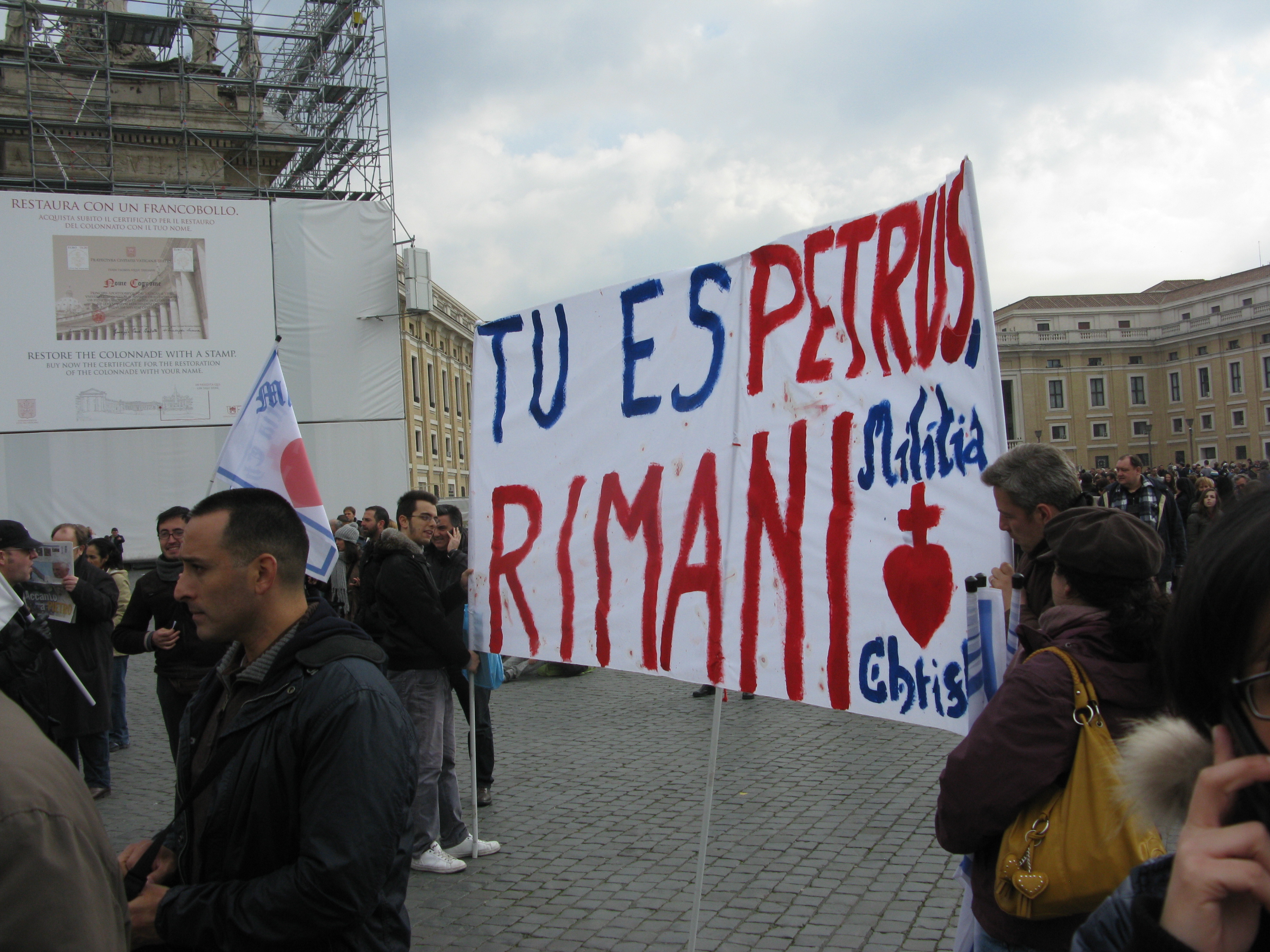 "You are Peter: remain!" A home-made sign held by the Roman branch of Militia Christi at the last Angelus address of Benedict XVI (my pic)
One huge factor in the Benedict pontificate that the mainstream media totally failed even to notice was how much the Catholic faithful – those few in the Church who were actually still believers – loved Benedict, and how wrenching his resignation was for so many. It should hardly be surprising that this has turned to bitterness to some degree.
~