The ancient Faith: not as dead as old Miraz the Usurper would like to believe

The annual Good Friday procession of the dead Christ in Norcia, past our broken walls, given a special significance this year.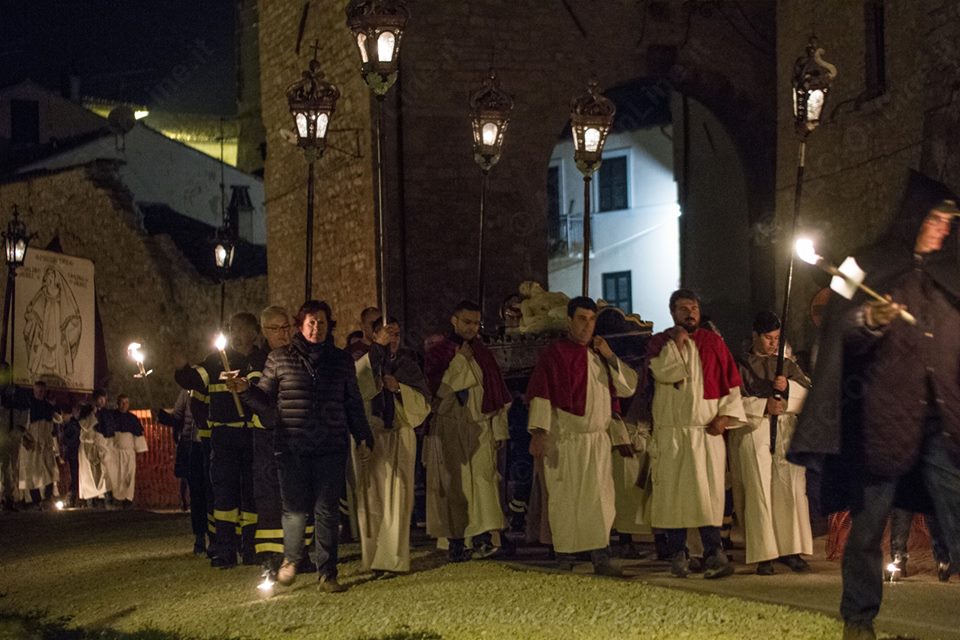 (Pics thanks to Emanuele Persiani at ABC Online)
On Holy Thursday, it is the custom in Rome to visit the "Sepolcri," the altars of repose, set up with special care and magnificence in most of the churches in the centro storico. I made the rounds one year and it is a wonderful, rather mysterious, experience. The altars are kept up until Holy Saturday in a long vigil, and people make visits throughout that time.
More photos of Rome's Sacrament Altars here.
Blessed Easter to all our friends, our readers and all who have contacted me in the last few years. Keep the Faith. It's the only thing that matters now.
~