The Synod Rules And Us: screaming 'NO' to power
By Patrick Archbold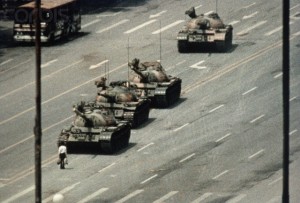 So after weeks of rumors, the synod masters released the final synod rules and protocols. For sure, the rule changes from the last Synod of Doom™ are designed to make it easier for the manipulators of the synod (meaning those actually in charge) to do their nefarious work. But I think it is fair to say that the rules are not as restrictive as recently reported and rumored.
So why is that? Is it that the rumored proposed rules were always better than reported or did the outing by journalists of the rules proposals and their dissemination, discussion, and general condemnation actually make the manipulators think twice about what they could get away with?
I mean, the entire point of the rules changes is to avoid the same kind of PR disaster and pushback that occurred in the first session of the synod. It wouldn't make sense to have the same type of PR disaster on your hands and have the conservatives up in arms before the synod even begins.
So my educated guess is that given the coverage of what they were trying to do, the synod manipulators dialed it back some so as to avoid the backlash and perhaps to make the reporters look foolish.
This small incident makes clear the value of the kind of work intended here over the next weeks and months, dragging all their machinations, manipulations, and contradictions into the light of day.
The reasons for doing so are clear. This incident and last year's synod blowback show it is possible to thwart, on occasion, the dastardly planning of these dastards. And when it is not, it is equally important for Joe and Jane Catholic to recognize the lies.
This is my purpose in joining this effort.