Slowing down
By Hilary White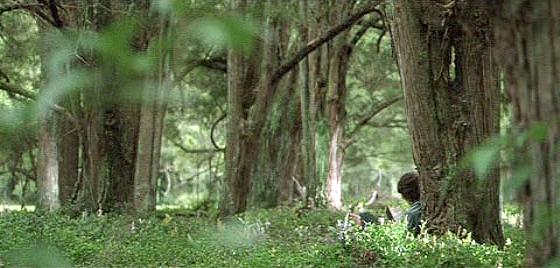 I've decided for the time being not to renew my internet at home. It's been off for a day or so, and home has been wonderfully peaceful. I've discovered that I have a whole library of books I've not looked at in ages, many of which I've never read at all or only dipped into superficially.
This means, of course, that we will no longer be having daily posts here. I've been thinking of shutting it all down soon, either way. It's been pretty fun, of course, and a great outlet for venting and snark, but those things can pall after a while and one can't live on them. The extension of this past the end of the Synod was more of an experiment, and I think we've had a bit of fun, but now I think we should probably all go do something else. I'm thinking of coming down the hill to use the public internet two or three times a week. So, that's how often I think we can expect things to appear here for the next while.
Also, through October and most of November – the Synod and its aftermath – I really just didn't get any paid work done. Readers were generous enough with donations during the Synod that the expenses were covered, (and a huge shout-out to everyone who donated! Thank you!) but it's time to get back to actual work. Posting every day can be surprisingly time consuming.
Also-also, the plain fact is that I'm not going to get any faster or better at painting unless I do it as much as I do this. There's only so many hours in the day, and you have to pick what you're going to do in them.
The other day in a chat with our buddy Steve Skojec, we agreed that the point of no return has been reached in the Church, and it is difficult to see the value of railing at it all. Whatever is going to happen next is just going to happen. I know better than most how hard it can be to tear your attention away from that big flaming rock hurtling towards us out of the sky. But think about it for a moment. If there were a catastrophe coming, and you knew it, which would you think was a better way to spend your last hours? Staring at the rock, or living your life?
As Steve said, "Because… what's the point?"
There are other things we could all be doing to greater profit than starting at the rock; going for walks, playing with the kitties, sampling the local wines, chopping wood, raking the garden, reading books, going to the Office, painting, learning more Italian, gazing into the fire… In fact, pretty much anything… staring off into space … would be more profitable than looking at the damned innernet every day.
Today I spent the morning reading, without distraction, without my brain jumping all over the place like a sand-flea with ADD. It was … pleasant.
Lately my relationship with books has really suffered. I have an exceptionally good collection; literature, classics, essays, poetry, history, math and science, nature, cookery and all conceivable combinations of these. And every day, while I sit with the little rectangular Palantir on my lap, they look at me with a silent and poignant reproach. "You used to love us…" It's heartbreaking.
So, we will see how it goes. I have a few posts ready to go here, and Ann is still threatening the world with her final revelations, so perhaps we will wind down, but in grand style.
~