Refugees welcome
I remember the first time I saw an Anglican ministrix dressed up in a priest-collar, black clerical shirt, black straight skirt and black jacket. She came into the cafe-bookstore I took my tea in every day in Halifax. I had trouble not bursting out laughing.
It was the kind of place where I just had to walk in and my guy, Peter-who-never-smiles, just started making the tea. They had their own special blend of Earl Grey which was to die for, and had a caffeine kick like a young cart horse. They kept a stack of up to date political and art magazines, and didn't care how long you sat there reading and scribbling in your book. It was a great place, but it really attracted hippies and weirdos.
When that lady walked in, I just could hardly contain myself, and kept exchanging glances with PeterWNS and kind of gurgling into my tea to hide the laughing.
So, you'll understand why I'm sitting here in the enoteca now (it's three pm, gimme a break!) and am doing the same gurgling and grinning thing. There's a German tourist couple sitting near by who must think I'm insane or something.
Francis to create commission to study female deacons in Catholic church
Joshua J. McElwee | May. 12, 2016
Vatican City – Pope Francis has announced he will create a commission to study the possibility of allowing women to serve as deacons in the Catholic church, signaling an historic openness to the possibility of ending the global institution's practice of an all-male clergy.
The pontiff indicated he would create such a commission during a meeting at the Vatican Thursday with some 900 leaders of the world's congregations of Catholic women religious, who asked him during a question-and-answer session why the church excludes women from serving as deacons.
The women religious, meeting with the pope as part of the triennial assembly of the International Union of Superiors General (UISG), told Francis that women has served as deacons in the early church and asked: "Why not construct an official commission that might study the question?"
The pope responded that he had spoken about the matter once some years ago with a "good, wise professor" who had studied the use of female deacons in the early centuries of the church. Francis said it remained unclear to him what role such deacons had.

"What were these female deacons?" the pontiff recalled asking the professor. "Did they have ordination or no?"
"It was a bit obscure," said Francis. "What was the role of the deaconess in that time?"
"Constituting an official commission that might study the question?" the pontiff asked aloud. "I believe yes. It would do good for the church to clarify this point. I am in agreement. I will speak to do something like this."
"I accept," the pope said later. "It seems useful to me to have a commission that would clarify this well."
Francis' openness to studying the possibility of women serving as deacons could represent an historic shift for the global Catholic church, which does not ordain women as clergy.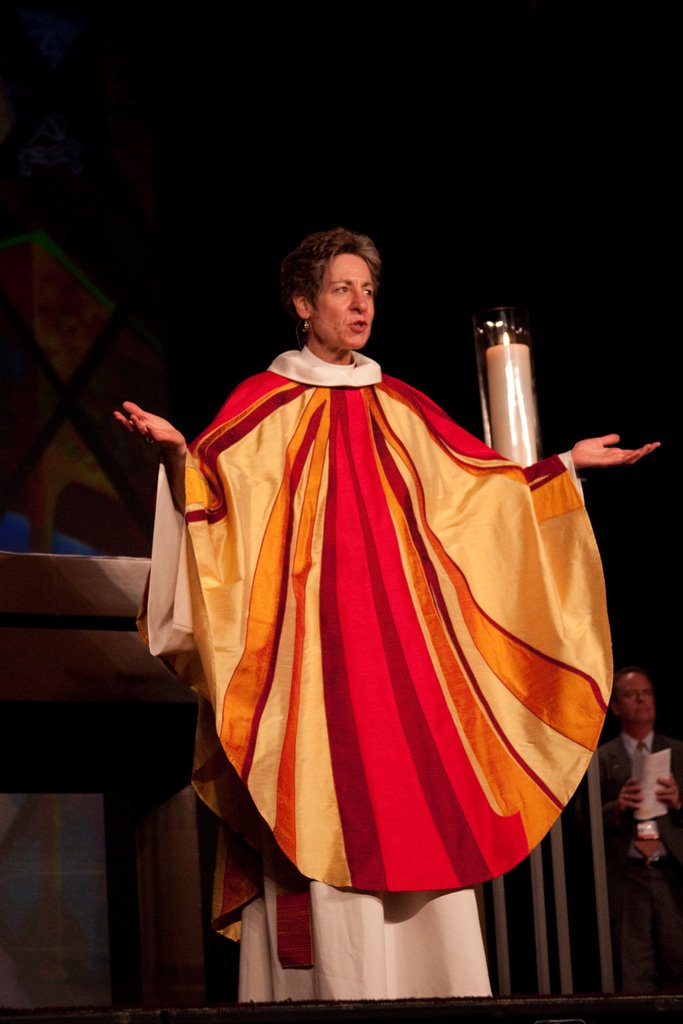 I'm sure this lady would be happy to sit on that committee…
Hey novusordoist "conservatives" !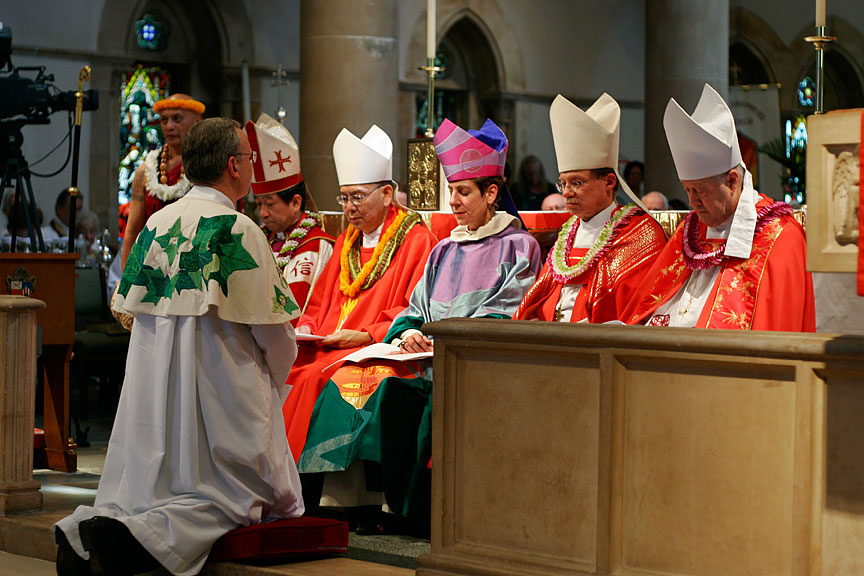 Behold your future!
Take a gooood, loooonnng look.
Meantime, anyone who is starting to think it might be a good idea to get out of Dodge, email me. I can hook you up with an excellent realtor. There's a lot of empty houses, and you won't believe how cheap the rents are. I think there's going to be more than a few refugees here before it's all done.

Here's what you get for neighbours.
~
I've said it from that first night at Roberto's in the Borgo… that first awful night… about half way down our third liter of house red… Francis is the pope we need.
He's the one who is going to force us to make a choice.
Are we there yet?
…
How about now?
~