Clearing out the riff-raff
By Hilary White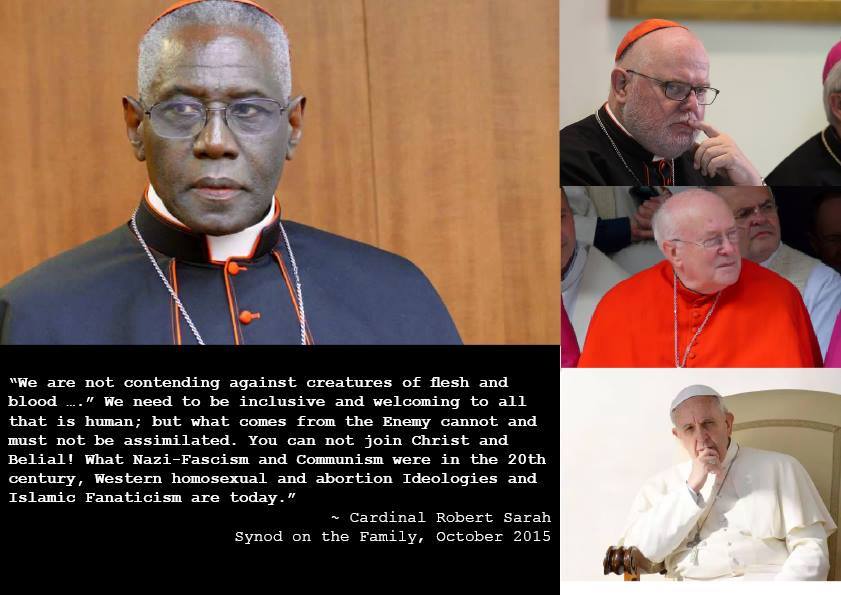 At the last minute, Francis has decided to replace Cardinal Sarah to open the academic year at the Pontifical John Paul II Institute for Studies on Marriage and the Family in Rome. He's going to do it himself.
Some see the replacement of Cardinal Sarah, who heads the Vatican's department for liturgy, as a blow to the African cardinal whose preference for clarity when it comes to the Church's moral teaching is well known. His substitution also follows his outspoken comments in July, advocating priests to celebrate Mass facing East, which earned him a reprimand from the Vatican.
This comes after appointing Archbishop Vincenzo ("Communion for the divorced and remarried? Great idea!") Paglia and the Milanese theologian, Msgr. Pierangelo Sequeri, as, respectively, the Institute's new grand chancellor and president.
As Edward Pentin politely puts it, these two "have expressed views that critics say contradict the moral clarity of the Church's traditional approach to marriage and the family, something the Institute has always tried to uphold."
More to the point, the JPII Institute has been the biggest academic thorn in the side of the Kasper Plan from the start, and made quite a lot of noise about being shut out of the "Synodal process," for those two expensive dog-n-pony shows. They have also historically been the biggest defenders in the Church of JPII's Familiaris Consortio, the document that was specifically being attacked by Francis and his little band of Orcs.
So, putting in the Paglia/Sequeri team is intended to shut down that source of irritation.
~