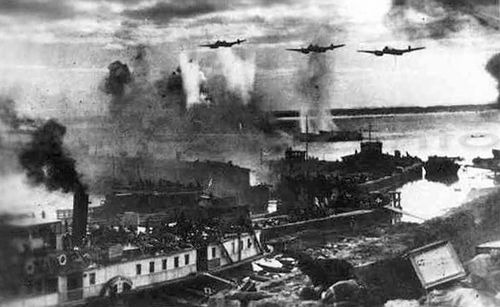 Well, the Cold War has just gone hot.
Head of Greek Bishops Accuses Four Cardinals of Heresy, Apostasy and Schism
… because they asked him to be clear and say plainly what he meant.
LifeSite has been covering some of the reactions from the truly monstrous Blase Cupich.
The attacks have not been slow or unambiguous, so that's something.
Evil doesn't waste any time does it.
It reminds me that the day after war was declared in 1939, the Germans launched immediate bombing raids on Malta, Britain's naval bastion in the Mediterranean. The Maltese had next to nothing to fight with. They actually had only three WW I biplanes – named "Faith," "Hope," and "Charity" – and a single small anti-aircaft gun.
Valletta was so badly damaged, the Maltese people so starved by the blockade, but so determined not to give in that the king awarded the entire population of the islands the George's Cross. I've seen it in Valletta's military museum. I cried. I got to touch the fusillage of "Faith" the only surviving biplane.
There's a time for peace and a time for war. Suit up.
~