It's almost like they found a friend
By Hilary White
Well, I'm off to Norcia for a couple of days tomorrow morning. It seems I have to look for a new house. It's all very complicated and has to do with the impenetrable masses of Italian bureaucracy surrounding the earthquakes.
Never mind, my realtor Luca said, we'll just ignore it all and find you a nice new house. A "more comfortable" one, he said. With a better kitchen. I've asked him if we can please look for a place up a bit closer to the monks' new place so it won't be that miserable 90 minute hike up the hill for Mass.
But of course, with 70% of the "housing stock" rendered "inagibile" by the quakes, we might not have too many choices. We'll see. I've put in a request with St. Philip Neri, my go-to guy whenever life is presenting me with a big cross-roads: "Which way now, Philip?" He's always got a good answer, but it's never the one you imagine. Or could imagine. He's in heaven now, but lost none of his sense of humour, that one.
Anyway, I've got quite a little roster of articles to work on in the evenings with the agritourismo's wifi, including a nice one about the life and work of the former Grand Master of the Knights of Malta, who really does seem like a sterling chap in real life.
I'm also gathering more interesting stuff on the background of a certain person, which keeps getting more and more interesting.
There's something funny about the coverage (in English) about Bergoglio's alleged involvement in the Dirty War in Argentina while he was head of the Jesuits there. There's plenty in Spanish and it's still being talked about. But of course, the English language media didn't bother its collective head about the 40 year old Argentinian history until the election to the papacy of the Cardinal Archbishop of Buenos Aires. Then there was a brief flurry.
A very, very, very brief flurry.
In fact, most of the MSM stuff I can find about it dates to no later than a few days or at most a couple of months after the election, and then…
Poof! It all just wafted away like it had never happened.
I can't imagine why.
This was the latest one I could find, by John Allen for NCR, in April, 2013: ["Who Francis may be based on who Bergoglio was."][1]
This from Gawker was March 15th: The Priest Kidnapped Under Bergoglio in Argentina Has Given the Strangest Statement About the Incident
John Lee Anderson was hot off the mark for the New Yorker, putting out a piece late the same night: Pope Francis and the Dirty War
Thomas Reese, SJ (more commonly at America) gave us "Francis, the Jesuits and the Dirty War" at NCR.
Oo look! I found one from 2015… Looks like someone didn't get the "he's one of us" memo: "Was Pope Francis silent during Argentina's Dirty war?"
Awkward!
It seems it was just a kind of knee-jerk reflex – a sort of habit – to find some mud to sling at the pope to discredit the Church of which he is the head. But of course, this was mostly at the stage when the media was still calling him a "conservative" on the usual subjects.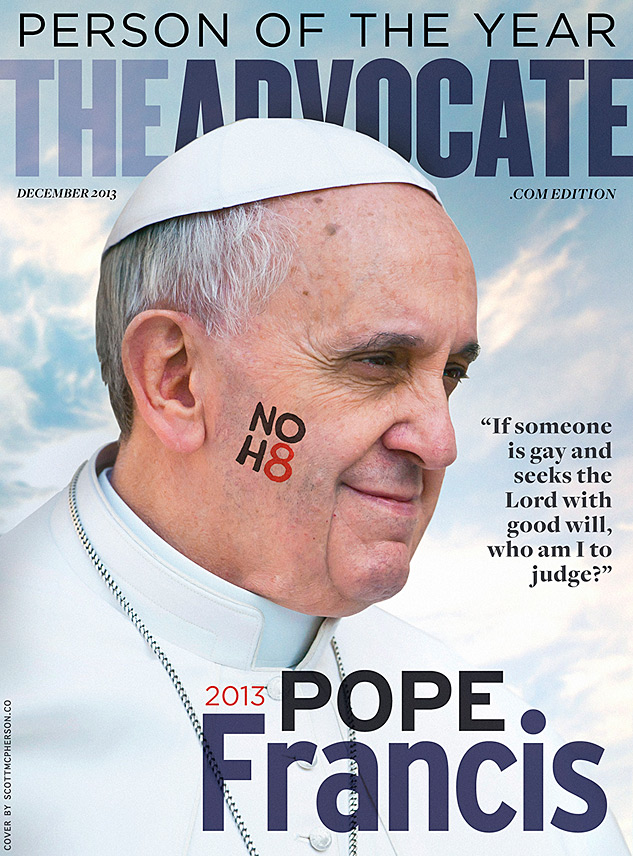 How quickly that tone changed, eh?
They've been a little more, ahem… probing in the Spanish language media on his handling of priestly sexual predators:
On the attitude of the Cardinal of Buenos Aires regarding the situation of Grassi [Father Julio César Grassi was convicted of repeated sexual abuse and aggravated corruption of minors], Gallego says that he met with Bergoglio before the beginning of the trial and that "in that meeting, which was very formal and brief, as in successive conversations with emissaries of the Archbishopric, His position was cautious and respectful.
Now, looking at the books he commissioned on Grassi, I have to think that he had a double game or that he changed his position. For it is clear that there is an attempt to influence Justice to favor his situation or to reverse His sentence". NEWS contacted Bergoglio's spokesman, but he declined to give details on the work entrusted to Sancinetti and derived the consultation to the CEA.
The attitude of the Cardinal of Buenos Aires seems to go against the position of the Church worldwide, with the increasing admission of cases of sexual abuse by priests and their public condemnation.In this sense, a high official of the national government who has relations with the ecclesiastical authorities, warned that "the leadership of the Church always had an attitude of covering the facts of dishonest abuse and pedophilia by Catholic priests."
While Benedict XVI dismissed priests of Ireland and the United States accused of these crimes, there was no public condemnation here of the most emblematic cases such as Grassi or (Edgardo) Storni, "the bishop of Santa Fe also convicted of dishonest abuse.
~
See y'all in a couple of days.
~
[1]: http://Who Francis may be based on who Bergoglio was