We have a winnah!!
By Hilary White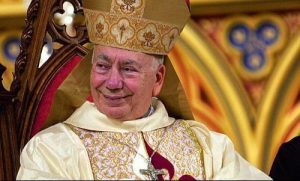 Mexico City, June 29 (SinEmbargo / RT) .- Italian police broke into the apartment of the former secretary of Cardinal Francesco Coccopalmerio, housed in the palace of the former Holy Office in the Vatican, where a Gay orgy with drugs, reports Italian media.
Upon locating the prelate himself, the police arrested him and sent him to the Pío XI clinic for detoxification. He is currently in retreat in a convent in Italy.
The intervention of the security forces came as a result of complaints about the constant arrival of guests to the apartment. Likewise, suspicions appeared regarding the luxury car with the license plate of the Holy Seat that had said prelate.
Cardinal Coccopalmerio is the President of the Pontifical Council for Legislative Texts.
~
~