And the prize for Most Mendacious & Evil Headline goes to…
By Hilary White
Crux news:
Yes, you read that one right.
I'm going to be covering this letter from the holy and righteous Cardinal Zen, hero of the Faith, for the Remnant today, so more on it later as we go through the material. But this headline is possibly the most revolting piece of propaganda I've seen come out of that dubious exercise so far. And I'm deeply ashamed that my friend Charles Collins has allowed his name to be attached to it. There's nothing wrong with the story itself, which is just mainly quoting Card. Zen's letter, and I know that the author of a piece is rarely the guy who writes the headline. But Charley needs to have a word because this headline is quite possibly the most brazen piece of spin doctoring I've ever seen. This is social-media manipulation at it's most blatant. And given that we're talking about the Vatican making kissyface with a regime that tortures and murders Catholic priests, bishops, seminarians and laymen, that one can't pass.
Seriously guys. Do you actually think we're that stupid?
Hey John Allen!
This is what your disgusting, traitorous pope is "rehabilitating".
Here's where you can drop a little note to Crux to tell them what you think.
~
From Falun Gong paper Epoch Times.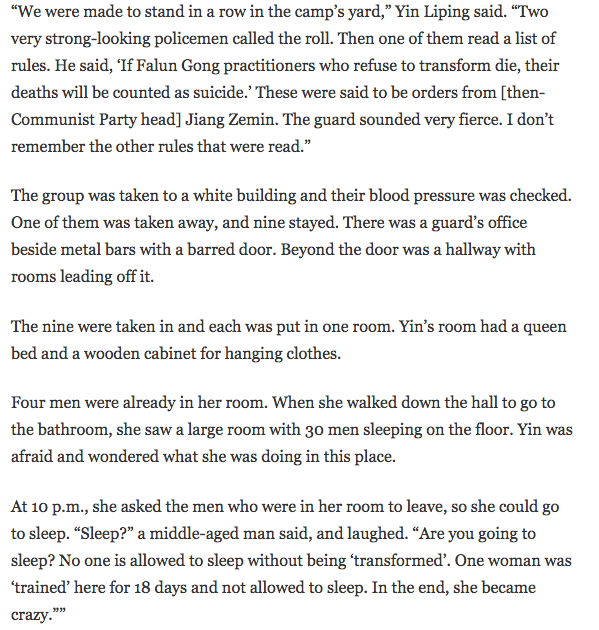 ~