Shoulda walked out, boys, while you still had some credibility: "one month before the opening of the Synodal assembly, the Post-Synodal Exhortation was ready"
By Hilary White
First, let's just get this out of the way…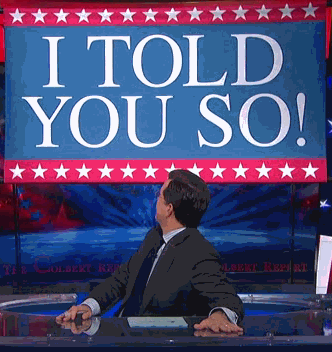 ~
Today Rorate helpfully helps to clarify…
"Will there be a Post-Synodal Exhortation … it was already completely ready before the Synod … blah blah blah… usual suspects... yadda-yadda… Baldisseri, Bruto Forte, Paglia (one of the "good guys" under Benedict… tee hee!) blahblablabbity-blah… well-constructed plan … instrumentum laboris… blahblahblah…
"…without waiting for the meeting of the Synod at all, the Pope published a double text, … greatest secret … reform the Code of Canon Law …procedures of the declarations of nullity…Shocked canonists…grounds for 'mercy' were prepared…"
"But the most important element of the Baldisseri Team's plan was this: the group was working in great secret on the document that the Pope was to publish after the Synod, whose crucial point would hinge on the famous 'penitential path.' or 'path of mercy,' presented in a maliciously ambiguous way, in order to open up a liberal gate with the pretense of not changing traditional doctrine. In such a way that, in the month of September 2015, one month before the opening of the Synodal assembly, the Post-Synodal Exhortation was ready."
Right, you get the gist…
Who called it?
Laurence England here on WUWTS.
And to be fair, so did Ed, rather more substantially than any of us.
Then we said, leave the Synod boys because your presence and participation is being used to lend legitimacy and cover for what's coming.
We are, in effect, calling for a vote of no-confidence. We have no confidence in this "synodal process". We have no confidence that the pope and his group of hand-picked manifest heretics will suddenly, magically, produce a Catholic rabbit out of the Synod's hat. Let's face it, there has been no secret about what these people intended to do from the first day. Since that day. Since the day that the hand picked representative of the pope told the cardinals and the whole world what they intended to do.
What did we say?!
Come on… What. Did. We. SAY?!
We said that if you didn't, we were going to hold you, not the pope and his clot of hand-picked heretics, accountable. You are the ones the Faithful expected to act.
We warned you that if you stayed and went along to get along,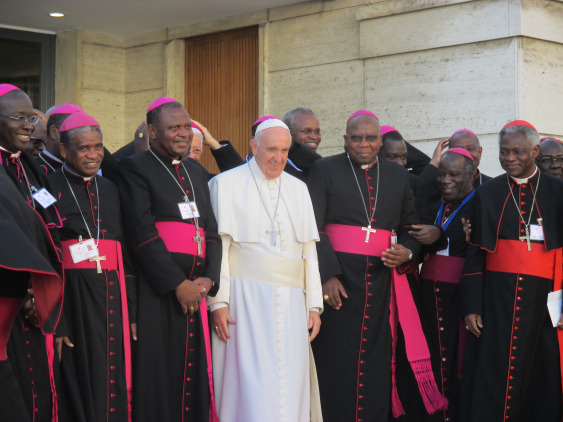 smiling for the cameras and posing for selfies with the Perp,
We. Were. Going. To. Hold. You. ALL. Accountable…
But noooooo… oh don't be ridiculous… silly little laypeople…Don't go sticking your noses in where your betters are working…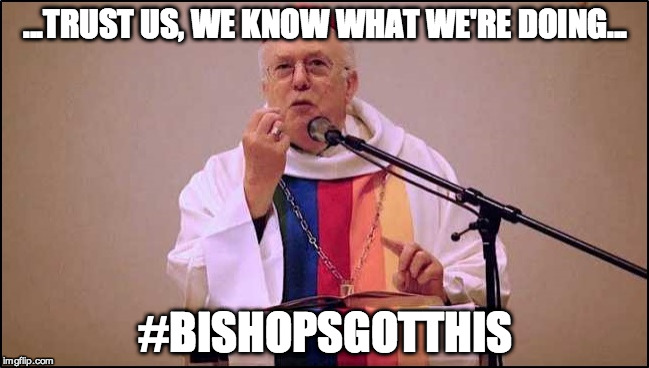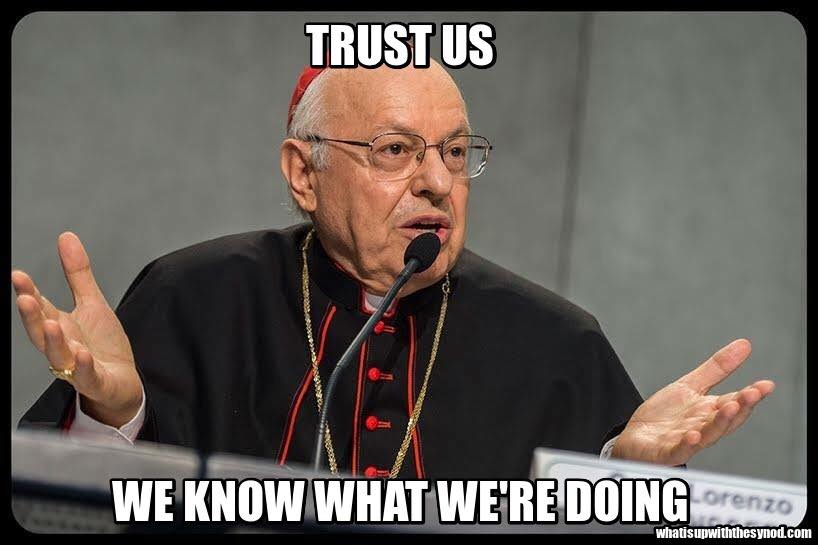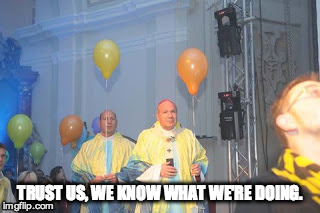 "…there's no ground for anyone to walk out on anything."
"Australian Cardinal George Pell, who heads the Vatican's Secretariat for the Economy, told Crux on Friday that by the midway point of the Oct. 4-25 synod, concerns about stacking the deck circulating in some quarters have 'substantially been addressed.'"
Oh, also …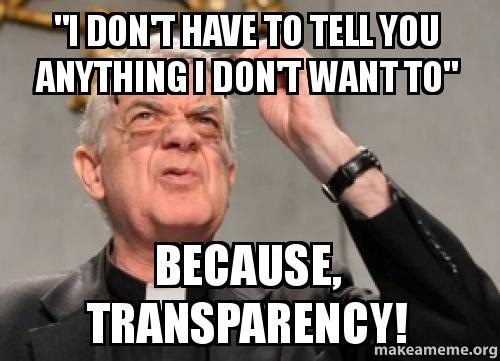 Shut up.
Pat just authorized me to offer his comment: "It isn't hard to be prescient these days. They aren't very creative. They seem to be genius manipulators, but they really only have one playbook. It is just that everybody is so unwilling to see it."
And from Skojec:
**
**
"I told you so," intoned Steve Skojec, publisher of OnePeterFive.com, in a sing-songy voice. "I told you so, I told you so, I told you so!!"
~